Modern Technology
with Warm, Friendly Care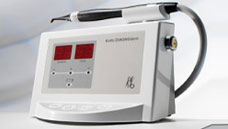 Welcome to Stony Brook Family & Laser Dentistry!
Our Mission is to provide you and your family with the highest quality dental care, in a friendly, caring, and modern office.
We are a true state-of-the-art, modern practice… From Digital X-rays for your safety, to our YSGG Laser for Painless Fillings, without any needle!!! We are able to provide you and your family with the best dentistry has to offer. We provide complete dental care within our office. From simple to complex, our advanced training and experience allow us to give you the best results, without ever leaving our office!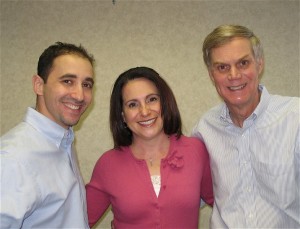 We would like to welcome you to our office. We take great satisfaction in helping you maintain optimal oral health. Our practice is devoted to comprehensive and preventive patient care.
Throughout our website, you will find an abundance of information about our practice, procedures we provide, and dentistry in general. Please explore and learn as much about dentistry and our services as you desire. We believe our patients should have as much information as possible in order to make important, informed decisions regarding their oral health and treatment options.
Our patients are our most important asset, and we strive to develop long-lasting, trusting relationships with all of our patients. Your referrals are welcome and appreciated. We look forward to seeing you!
Areas of Service
Our dental office is conveniently located at 207 Hallock Road, Suite 5 in Stony Brook, NY. We serve patients throughout Suffolk County, Long Island, including: Centereach, Lake Grove, Port Jefferson, St. James, and Setauket.
---
The content offered on this website is for informational purposes only and does not seek to diagnose and/or treat any physical, medical, dental, and/or periodontal condition or disease. In addition, the offering and consumption of this content does not establish a doctor patient relationship. If you are experiencing any pain, discomfort, swelling, and/or bleeding in your mouth and/or jaw this may represent a serious condition and can only be diagnosed and treated by visiting a medical doctor, dentist, and/or periodontist in person.