Doreen Cloughley, DMD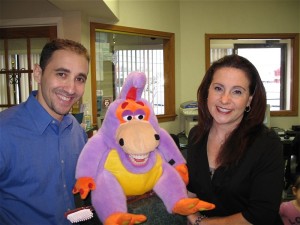 Dr Cloughley is originally from New Jersey. She attended college at New York University in Manhattan and received her Bachelor of Science degree in biology. She is a 1997 Graduate of The University of Medicine and Dentistry of New Jersey, and completed a General Practice Residency at North Shore University Hospital in Manhassett.

Her quest for perfection and gentle manner allow her to provide excellent dental care on even the most nervous patients. She regularly attends continuing dental education courses and training to ensure that she is on the cutting edge of dentistry.
When not working, she is busy with her husband and 2 young children. She enjoys Yoga classes and keeps very busy trying to fit it all in!
---
The content offered on this website is for informational purposes only and does not seek to diagnose and/or treat any physical, medical, dental, and/or periodontal condition or disease. In addition, the offering and consumption of this content does not establish a doctor patient relationship. If you are experiencing any pain, discomfort, swelling, and/or bleeding in your mouth and/or jaw this may represent a serious condition and can only be diagnosed and treated by visiting a medical doctor, dentist, and/or periodontist in person.