Paul J. Cain, DDS – Board Certified in Orthodontics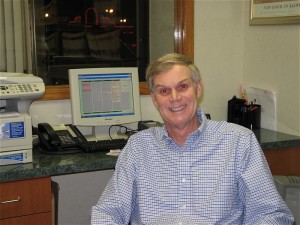 Dr, Cain has the experience and expertise to treat both the simple and the more complex orthdontic problems that sometimes exist. He has been in private practice for over twenty years, as well as on staff at North Shore University Hopsital, where he is a important member of the cleft palate team.
His gentle manner and calm demeanor helps to put even our younger patients at ease, which is why so many parents trust him to care for their children.
Dr. Cain and his lovley wife Bernadette have been married for 25 years, and have two wonderful children in college. He enjoys golfing and also rooting for the Jets!
---
The content offered on this website is for informational purposes only and does not seek to diagnose and/or treat any physical, medical, dental, and/or periodontal condition or disease. In addition, the offering and consumption of this content does not establish a doctor patient relationship. If you are experiencing any pain, discomfort, swelling, and/or bleeding in your mouth and/or jaw this may represent a serious condition and can only be diagnosed and treated by visiting a medical doctor, dentist, and/or periodontist in person.