Laser Dentistry
No Shot, No Drill, No Pain!!! Yes it is true!
We are excited about lasers – and you will be too!

Lasers have been used for over two decades in dentistry, but until now, their use has been limited and not of great value to patients. However, new technology and developments have now made laser dentistry a must have in order to provide the best care, and our office uses three different types of lasers, all for different purposes, so that you can receive the best care anywhere.
Our Lasers: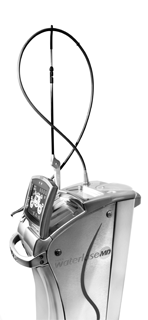 The Biolase Waterlase Turbo
This is the laser we use to fix dental cavities, as well as many other procedures. We use this every day, and every day we have patients that can't believe how easy and painless dentistry now is! this laser can be children and adults, and it can be used on both hard tissue(tooth) and soft tissue(gums):
Hard tissue : most types of cavities can be fixed with this laser, and most can be treated without requiring novacaine! This is great for children (don't you wish you had this when you were young!) and great for adults too (don't you want this now?)
Soft tissue (gums): this laser can be for many types of soft tissue procedures. The laser can be used in place of a scalpel with the benefit of less swelling, little to no bleeding, it sterilizes as it cuts, and quicker healing. Using this laser, we can perform a multitude of procedures, with better results than ever before, including: biopsy, frenectomy, gingivectomy, periodontal surgery, endodontics, apical surgery, and implant surgery. It can treat cold sores, it can stop sensitivity in teeth from gingival recession, as well as many other uses.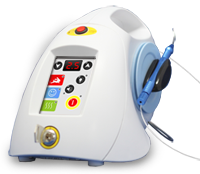 The Picasso Diode Laser
This laser replaces the scalpel for many soft tissue procedures, including tissue preparation for crowns and bridges, cosmetic sculpting procedures, pulpotomy (children's root canal), implant exposures, an aid in the treatment of periodontal disease. Using this laser we can achieve more precise results, quicker healing, and less or no post operative pain. basically, it does a better job and you are more comfortable both during and after.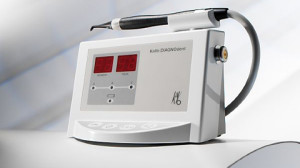 The Diagnodent
This painless laser actually detects cavities on your teeth. It is extremely accurate and can differentiate between stain or a deep groove on a tooth which may appear suspicious to your dentist, and an actual cavity. It even tells us how deep inside the tooth the cavity extends.
While the old method of picking at your teeth with a sharp explorer often fails to detect cavities until they become quite large (which means more destruction of healthy tooth and a larger filling is needed) and can also lead to over-treatment though mis-diagnosis, this diagnodent helps us to detect cavities accurately as well as earlier, thereby allowing us to treat them more conservatively for you. …the result is a smaller filling that will last many more years in your mouth.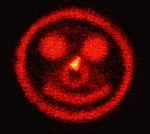 Extra credit: We have a fourth laser… the Laser Pointer:
We point to things with this!
To learn more about how we can make can make all your dental procedures easy and pain free, contact Stony Brook Family and Laser Dentistry today!
---
The content offered on this website is for informational purposes only and does not seek to diagnose and/or treat any physical, medical, dental, and/or periodontal condition or disease. In addition, the offering and consumption of this content does not establish a doctor patient relationship. If you are experiencing any pain, discomfort, swelling, and/or bleeding in your mouth and/or jaw this may represent a serious condition and can only be diagnosed and treated by visiting a medical doctor, dentist, and/or periodontist in person.