Orthodontics
Our practice offers comprehensive Orthodontic Care for both children and adults. Being able to provide this to our patients, within our office, ensures that we can achieve the results we want and monitor your progress at all times. It also helps us to provide you more affordable orthodontic care that most other offices can!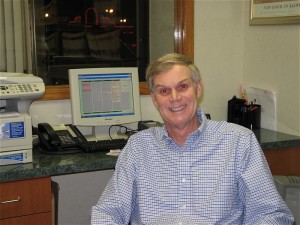 Dr. Cain has been a practicing Orthodontist for over 20 years.
He is board certified and holds Diplomate status in the American Board of Orthodntics. He is on staff at North Shore University Hospital in Manhassett and is a member of the Cleft Palate team at North Shore.
Orthodontics is a branch of dentistry that concentrates on something called malocclusions – which simply means how your teeth fit together.
Orthodontic treatment can be necessary to repair:
Improper bites
Jaw misalignment
Teeth crowding
Overbites and underbites
Crooked teeth
Facial reconstruction
The most common way we treat orthodontic problems is by applying braces to your teeth.
Braces work by forcing your teeth into their proper alignment, on an average rate of one millimeter per month. With all the advances in the field of orthodontics, your options are many – including:
Traditional archwire and brackets
Archwire and elastics
Removable retainers
Expanders
Headgear
Facemask
Come in to Stony Brook Family Dentistry today for a no-cost consultation – and we'll let you know which orthodontic treatment is best for you.
---
The content offered on this website is for informational purposes only and does not seek to diagnose and/or treat any physical, medical, dental, and/or periodontal condition or disease. In addition, the offering and consumption of this content does not establish a doctor patient relationship. If you are experiencing any pain, discomfort, swelling, and/or bleeding in your mouth and/or jaw this may represent a serious condition and can only be diagnosed and treated by visiting a medical doctor, dentist, and/or periodontist in person.