Braces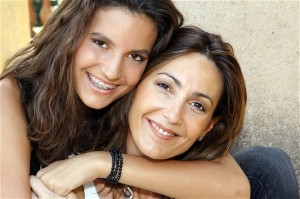 Braces are used to make crowded or spaced teeth straight, and these may be used on either adolescents or adults wishing to have the straight teeth they've always wanted. At Stony Brook Family Dentistry, we use two different methods of braces on our patients, and these include:
Traditional Braces
Made from strong metal alloys derived from the space program, the traditional braces of today are only traditional in how they look. Traditional braces are the smallest of all brace options, the strength of today's traditional braces allows teeth to be straightened with fewer additional visits.
Clear Braces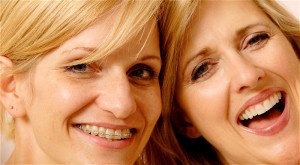 Ceramic braces have a certain aesthetic appeal that makes them a favorite of some patients, as they use less noticeable brackets. Their translucent color allows them to blend in with the natural color of the tooth better, and they are designed to ward off natural tooth discoloration. Ceramic braces can be used in children or adults, and many patients find that this is an option that allows them to keep their confident smile while braces are on.
---
The content offered on this website is for informational purposes only and does not seek to diagnose and/or treat any physical, medical, dental, and/or periodontal condition or disease. In addition, the offering and consumption of this content does not establish a doctor patient relationship. If you are experiencing any pain, discomfort, swelling, and/or bleeding in your mouth and/or jaw this may represent a serious condition and can only be diagnosed and treated by visiting a medical doctor, dentist, and/or periodontist in person.