Inlays and Onlays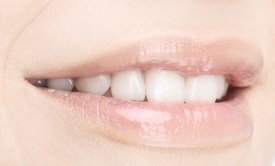 An inlay or onlay may also be referred to as a partial crown, and these utilize and existing tooth structure as a base on which the inlay or onlay will rest. Inlays or onlays may be used to give teeth a straighter appearance, bring a chipped or broken tooth back to its original shape, or prevent future tooth damage.
Inlays are used to fill in the spaces between the cusps of teeth, and if the cusps of the tooth are deemed healthy, an inlay may be a perfect option in between a filling and a crown.
Onlays are somewhat different, and these are typically utilized in cases of more extensive dental damage. An onlay, unlike an inlay, will cover the entire chewing or biting portion of a tooth, including the cusps, and these are often more true to the nickname of "partial crown".
If cared for properly, and when good oral hygiene is practiced, an inlay or an onlay may be able to last a patient for decades before replacement or further work is needed.
---
The content offered on this website is for informational purposes only and does not seek to diagnose and/or treat any physical, medical, dental, and/or periodontal condition or disease. In addition, the offering and consumption of this content does not establish a doctor patient relationship. If you are experiencing any pain, discomfort, swelling, and/or bleeding in your mouth and/or jaw this may represent a serious condition and can only be diagnosed and treated by visiting a medical doctor, dentist, and/or periodontist in person.